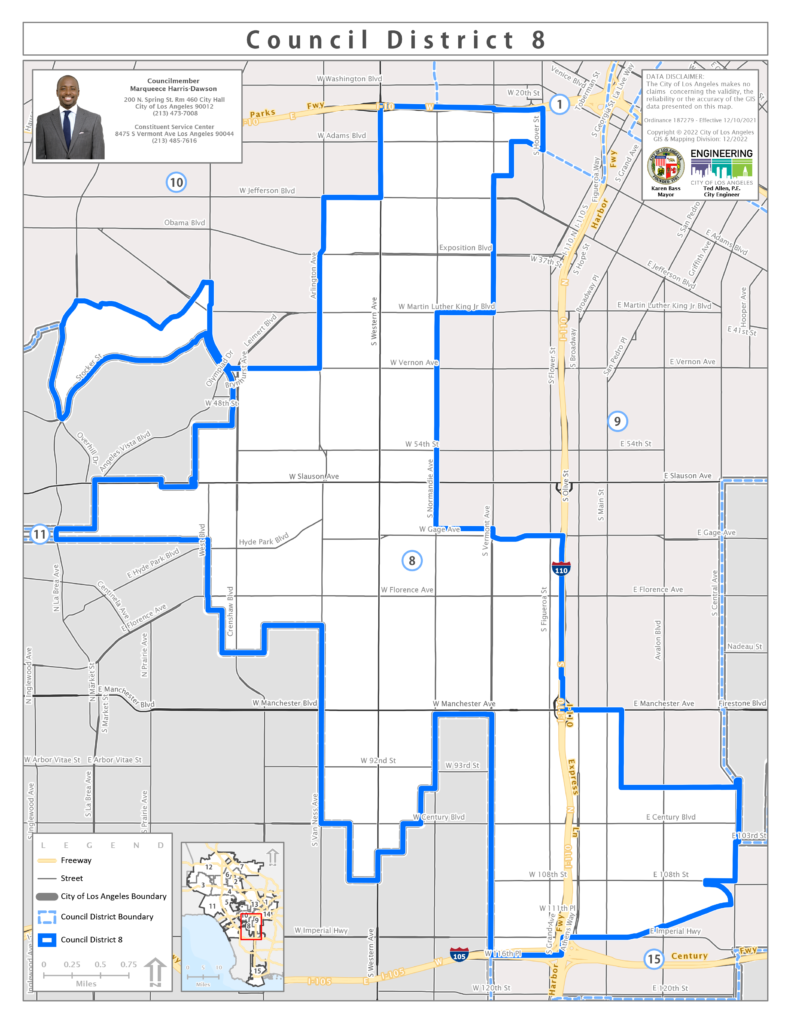 IS THIS YOUR DISTRICT?
District 8 is in South L.A.
The district borders span between the I-10 Freeway to the 105, and from S. Central to La Brea Ave.
To find out if this is your residential district, enter your address using the LA Neighborhood Info tool below:
ABOUT OUR NEIGHBORHOOD
Here's what the numbers show us about our community and neighbors
EDUCATION
36% of District 8 residents have not completed a high school education. Only 24% of third-graders in public school are meeting California standards for literacy.
FOOD SECURITY
29% of households in District 8 are considered food insecure, with 90% of our public school students qualifying for free or reduced price meals at school.
HOUSING
63% of District 8 households are spending more than 30% of their income on housing — compared to just 49% of households in all of L.A. County, and 33% in the best performing neighborhoods of our city.
There is an estimated homeless population of 1,497 people in our district.
HEALTHCARE
34% of adults in District 8 do not have health insurance — compared to 25% of the County overall and only 4% in the best performing communities.
12% of our District's children were unable to afford needed dental care in the past 12 months.